My Dad has been gone awhile, but managed to make the news (at least the local DAR chapter's newsletter)! I was surprised to receive the digital copy from lunch guest/DAR rep Jeanne.
Thanks to the ladies for their lunchtime visit on Flag Day earlier this summer, and we appreciate the mention of Ray J.'s enlistment saga! – His veteran's flag sits beside his US Navy portrait in the shop.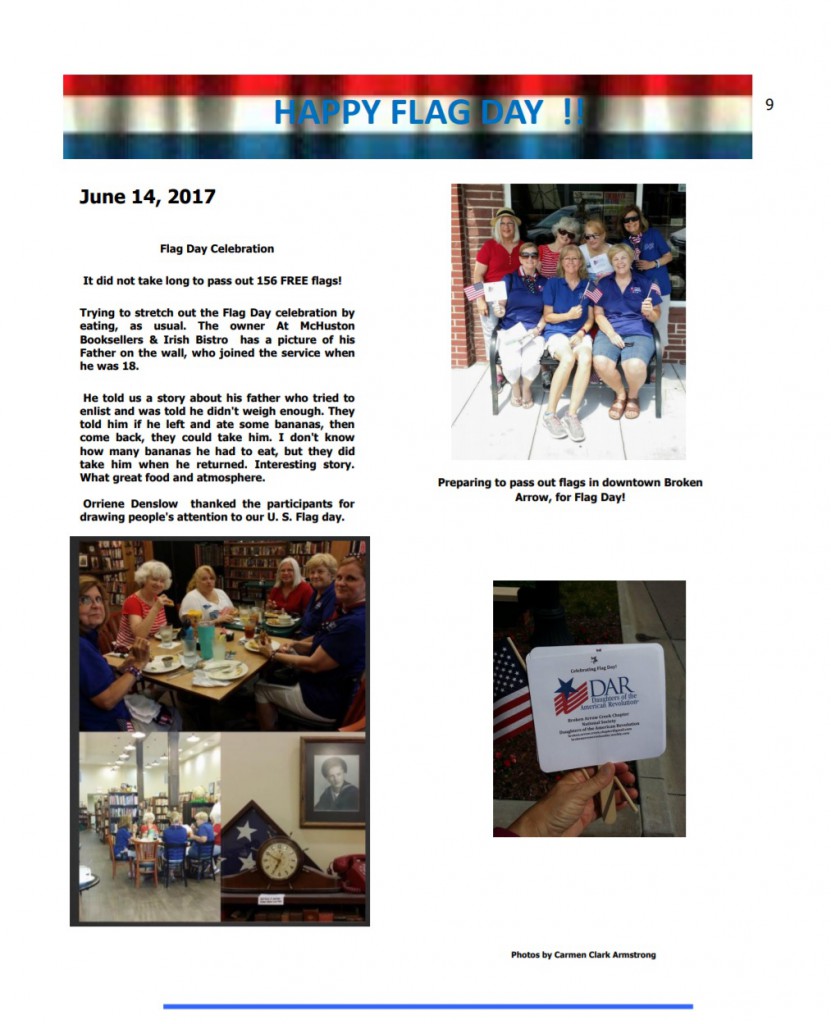 In case the print in the newsletter is too small, it briefly recounts how dear old Dad (back when he had just turned 18) tried to enlist in the Navy, and was turned down by the recruiter as being underweight. (A problem I have never had…) Ray J. was advised to go home, eat some bananas, and come back to be weighed again. Don't know how many it took, but after his banana snack, he returned, passed the weight requirement, and went on to serve as a radio operator on a Pacific Fleet destroyer escort in WWII.
No bananas here, since we are chef-less until Tuesday… and as a result, we're taking a longer Labor Day break than normal… Have a safe and happy holiday!