Some folks will remember the name – Machine Gun Kelly… but probably not his ties to Oklahoma. The prohibition-era gangster was arrested in Tulsa, and committed his most infamous crime in Oklahoma City… but, that's GEORGE M.G. Kelly.
Not talkin' 'bout him.
Michael Gary Kelly later dropped "Machine Gun" and began using the initials M.G. as his professional moniker. I wonder if HE even has one of his old business cards. This Machine Gun Kelly was born in Ada, Oklahoma and worked his first radio jobs under his real name – Gary Sinclair.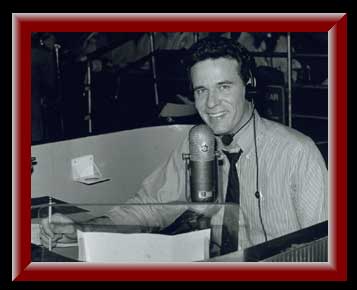 His business card is an example of why I never get any cleaning out accomplished. I was trying to find the bottom of a storage drawer and came across M.G. – and of course, I had to take a Google break to find out what he's been up to.
My friend and bass-playing band-mate Ron would probably know the connection, but it has been too many years ago for me. On the back of the KHJ radio card is a note: "Say Hi to Larry & DeWayne for me." Band members Larry (drums) and DeWayne (guitar) were acquainted with Gary somehow, and I remember Larry (yes, there were two Larrys in one music group) telling me a story about a visit he made to Hollywood, where he was given the star tour around town by Machine Gun Kelly during the height of his fame there.
And Machine Gun Kelly was well known in Los Angeles, when KHJ was one of THE rock and roll stations in the US. One of the radio stations I worked for received taped recordings of deejays around the country, and M.G. Kelly was featured one month. Listened to that aircheck enough times that I had it pretty well memorized – down to his dramatic golden-voice inflections (it's a radio thing…).
Gary Sinclair is still active in media, though not by that name. From his personal website:
M.G. Kelly began his radio career in 1970 while still a junior in high school. His first station was KTEN in Ada Oklahoma. There, Kelly played song dedications to schoolmates. A year later, He was hired by KOMA in Oklahoma City. While at KOMA, he came to the attention of radio mogul Lee Abrams who brought him to Cleveland in late 1972 for afternoon drive at WGCL-FM. The following year, radio consultant Kent Burkart presented Kelly to KSTP-FM in Minneapolis, as M.G. became part of the team that drove the 16th ranked station to number 2 in just 100 days. This dramatic ratings increase caught the attention of RKO Radio and 21-year-old Kelly was shooting straight to the legendary 93 KHJ in Los Angeles.
The card hovered over the trash can for a moment or two while I tried to get back to cleaning house. Nah. Couldn't do it yet.
Lots of associated memories attached to it, with music and radio connections. Maybe the deejay hall of fame has a spot for it (like there is such a thing). At any rate, it's going back into the drawer along with all the other junk my kids will have to deal with when I croak.