Knock on wood. Why? How come we need to do that?
I was updating our online menu page (bumped up the priorities list to the point it finally got completed!) and saw a previous blog headline, in which I implored myself to "knock on wood." It seemed appropriate at the time.
While moving some books around this afternoon, I came across a little volume entitled "Heavens to Betsy!" (which is a whole 'nother story…) and I looked in the index. Sure enough, "knock on wood' is listed among the "400 Colorful Words – and Their Origins" in the book.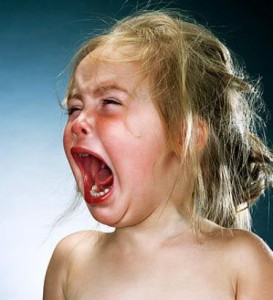 Apparently, I'm not the only one curious about the origin of the superstition, but – according to the author – the exact beginning of the phrase has been lost to time. He quotes a similar book from 1946 in which the writer attributes it to an old game called "Touching Wood" or "Wood Tag."
I'm old enough that I remember playing outside games. And I seem to recall one in which we raced around wildly trying to get from point-A to point-B while whoever was "It" chased us. If you touched a tree or a porch railing – something made of wood – you were safe, and could dart away again when "It" went after someone else.
Remember, we didn't have video games back then. We chased each other around. Get over it.
At any rate, the 1946 author seemed to think that whole thing dated clear back to the old, Old Days, when people believed that there were tree spirits that could keep people safe. (What? Tree Spirits aren't Real?) He also suggests that it could have something to do with the original wooden Cross and taking an oath on a crucifix.
This is how work in the book shop tends to be put off – reading one tiny paragraph in a book leads to another, and the next thing you know, a half hour is gone.
I was trying to put the little "Heavens to Betsy" book down and spotted a phrase that made me immediately think of my dear grandmother, who exclaimed with exasperation, "For Crying in a Bucket!" when she was put out by something.
The book says Granny was doing a turn on "For Crying out Loud!" which is called a 'minced oath,' which many of us are guilty of professing on occasion – like saying "Shoot!" instead of that four-letter expletive that is the originating profanity. These days many things that never would have been said aloud are spoken with reckless abandon, including "For Christ's Sake!" – which waaaay back when was lumped in with those other words and phrases never said publicly or in mixed company, for cryin' out loud.
This I recognize from Charles Dickens novels in which even such phrases as "By G–!" are dashed instead of put forward uncensored, to avoid offending the dear reader, who might become so astonished as to grumble:
For Crying in a Bucket!